LA STORIA

L'ORDA delle BADLANDS
e' nata dalla fusione di tanti piccoli gruppi e amicizie dell'underground !
nel mitico giugno 1997 - stanchi dei soprusi di spammers dei sysops e di molti
baroni di UseNet e UnderNet - ci siamo uniti per dare voce al cyberspazio !
una voce possente e soprattutto "... a BadLands Voice ..." !
---
Dai Fedaykins :
PhoenYx QuetzaCoatl - WebMaster - SYS OOPS
Joy the Joyious - WebMaster
Luke IL CaTTivo - the strong arm of the law - the executor
JollyBlue the X - l'assetato di sapere
AusLaender the ASTROLOGY - lo "scientiato"
IAN the MAD - il mail bomber - scomparso in un incidente stradale il 14/6/1997 - IAN SEI SEMPRE CON NOI !!!

DALL'IMPERO DEL MALE
TSUNAMI - L'INCUBO DEL MARE
ALBATROS - VOLA LIBERO NELLA RETE
PUMPKINS - IL CACCIATORE
DALLA ROCCA DEL BENE GESSERIT
La Reverenda Madre Ramallo - WebMaster - SYS OOPS
THE KISS - the strong arm of the law
THE SPHUDORATA - the prisoner of the LAW
Questo Sito aderisce alla campagna Blue Ribbon
DALLA REXLEGION OF DOOM
URVilE thE rEdIvIvE - il mail bomber !
URVILE CI HA LASCIATI IL 14 GENNAIO -
LASCIA UN VUOTO INCOLMABILE NEL MIO CUORE
CORRADO SEI QUI E STAI SCRIVENDO CON ME QUESTE PAGINE
CORRADO DOMANI HACCKIAMO IL MONDO
CORRADO NESSUNO CI FERMERA' MAI !

ALLA BASE DELL'ORDA LA LIBERTA' NELLA RETE E NELLA VITA ED IL RISPETTO PER GLI ALTRI.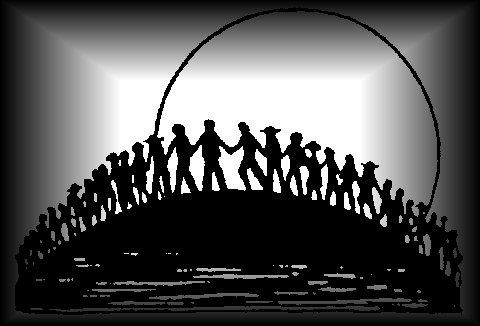 DA USENET
MORDEKAI il COLTO - la quinta colonna -
IAN the MEGAMAN - il cancellatore folle -
TEOCallI - il medico degli spammers - ( e anche lui è un famosissimo personaggio usenettiano :DD)
LITOS - arrivato da IRC ma amico di TeoCalli : il magnifico Linux MaN !
THE STRONG MAN - l'ingegnere dei pensieri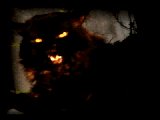 LA MASCOTTE DELL'ORDA
DA I CATTIVI DELLA RETE
QUICK the SLOW man - il pensatore !
CORVONERO - L'IRCOP
BLACK TOP - la promessa degli hackers !
GOLEM - IL BUONO
BLACK IVORY - I love CAROLINA !!!
LORDFELIX - THE SOCKET MAN
MR_NITRO - THE TNT MAN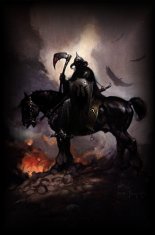 VUOI MANDARCI DELLO SPAM ??? POI NOI TI MANDIAMO LUI !!

DALL'OLTRE DELLA RETE
AKHIVASHA - la demonessa guerriera
Cane Pazzo TANNER - il killer dei lamers
PROTAGORA - IL PERVERSO
DA FIDONET
BELFAGHOR - IL MITO
LAYNE - SICKMAN - la nemesi di IRC
LASHER - LO SCRITTORE
DAL GOPHERSPACE
FANTOMAKE - il compilatore .
DA IRCNET #HACKERS.IT
GAMBINO - LO SCONOSCIUTO
XAMAD - THE VERZOLIN FRUK FRUK
GENNARO - LA MASCOTTE DI VERZA
MOLDER - THE GIRLS' HUNTER
BLUE - WAREZ MAN
|ZALTEC| - IL PACIFICATORE
NELLO|Z - the Ghost Master - the Docz King !
SS3GOKU - the TANJAN MASTER
DARKSOUL - IL RICERCATORE
BOZZU - L'IMPRONUNCIABILE
SNIPER - THE TWISTER
DAI DARKLORDS
MAVERICK - THE DARKLORD
CANCERM - IL CRUDELE
DAGLI IMPERIALS
PREDATOR - THE IMPERIAL
ALEXDAN - THE SURFER
DA IRCNET #TGM
ACAS - THE DARK ICE
VALERIO - IL MATTINIERO
KOBAIASHI - IL CATTIVO
DUUN - L'ASSOLUTO
DA IRCNET #PARADISO
SPACEONE - THE BLACKSHEEP
---
WebMaster :
PhoenYx QuetzaCoatl (c) 1997 - La Rev. Madre RAMALLO (c) 1997 -
LinksMaster :
Luke il CaTTivo delle BadLands (c) 1997 - luke.ilcattivo@usa.net
AntiSpamMaster :
MordeKai il Colto (c) 1997 - TeoCALLI l'AtZeCo (c) 1997 -
SocialMaster :
Black Top dell'Orda (c) 1997 -
DoczMaster :
Nello|Z ThE gHoST (c) 1997 -
---